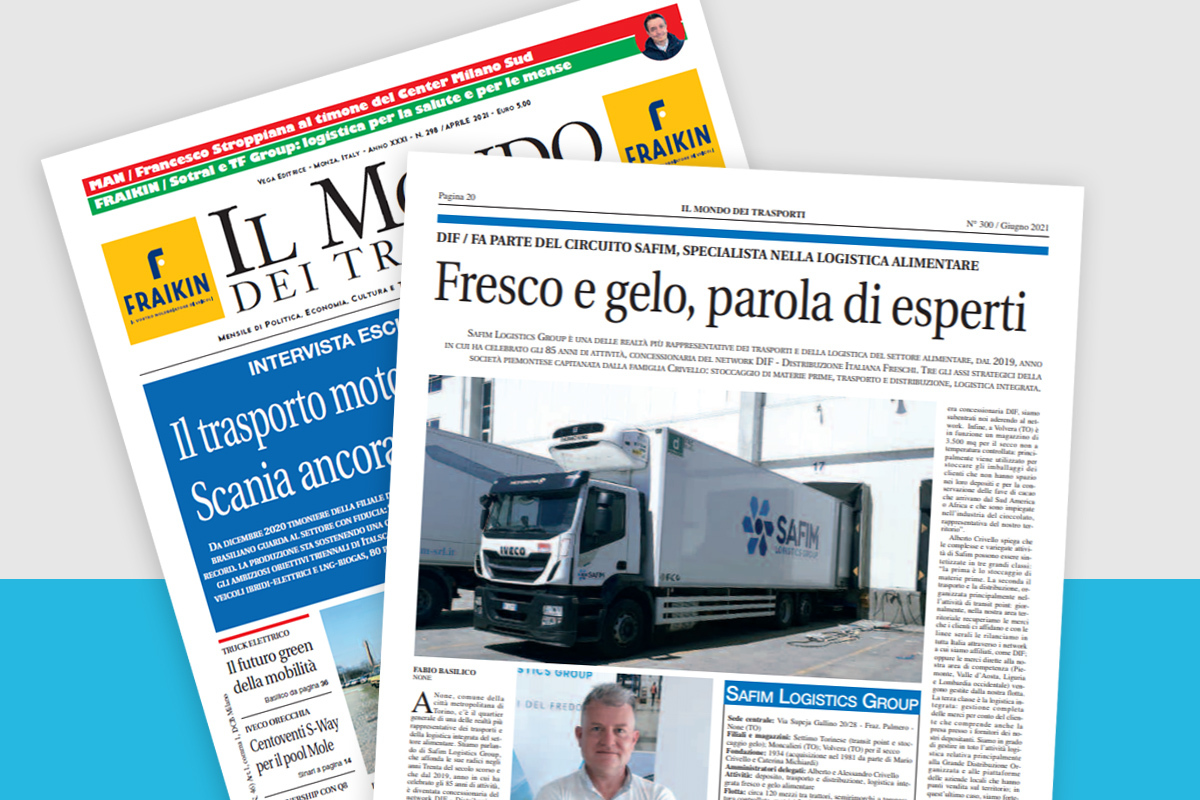 Tuesday September 21st, 2021
SAFIM Logistics Group, a company specializing in transportation and integrated logistics in the food industry, joined our network in 2019. In an interview in the June issue of Il Mondo dei Trasporti, the property confirms its adherence to DIF three years later.
Alberto Crivello, CEO of SAFIM with his brother Alessandro, explains the benefits: "The entry into DIF is an important added value because thanks to the network we can reach areas of Italy that are also very decentralized compared to us in a short time."
The SAFIM affiliate's and the DIF network's activities
SAFIM, the affiliate, is involved in a wide range of activities, from raw material storage to integrated logistics, including transportation and distribution:
"Every day in our territorial area, we collect the goods entrusted to us by our customers, and with the evening lines, we return them throughout Italy via the DIF network." "We use the Piacenza hub, which is part of the Le Mose Logistic Hub, to enter local goods into the network and then load the products to be distributed in our area of competence," Alberto Crivello continues.
In fact, with the network, all affiliates can rely on the cabin of direction piacentina: the goods are introduced in the spaces of the hub and then distributed in a methodical manner across the entire national territory.
Being a part of the network entails becoming a part of a network that expands the basic offer, combines skills, and shares technologies in accordance with the times, the goods, and the end user.
The additional value provided by DIF prompted SAFIM to select it. "The decision to join a network like DIF definitely affects the range of services offered," Crivello concludes.